Tim Gemmill
{Musician; Entrepreneur; Graphic Artist}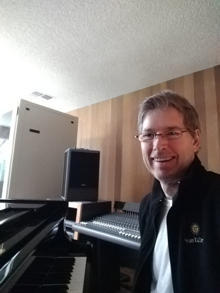 During his long career in jazz, Seattle-based pianist/saxophonist, composer and producer Tim Gemmill has lived by an important principle: keep an open mind. Gemmill has played a wide range of jazz along the way, from hard bop, post-bop and avant-garde jazz to fusion - and his broad-minded outlook has served him well.

Gemmill, born May 28, 1949, was only in his teens when he began performing jazz; at age 16, he attended Stage Band Camp at California State University, studying under bassist Ralph Peña and pianist Toshiko Mariano (then-wife of saxophonist Charlie Mariano). He also studied music theory with bassist David Friesen. By 1967, he was playing tenor saxophone and flute in local Seattle bands that included the James Gardiner Jazz Orchestra (with Joe Brazil on lead alto & flute). Moving from one instrument to another has never been a problem for Gemmill, who is proficient on tenor, soprano saxophones and flute, as well as acoustic piano, electric keyboards and synthesizers.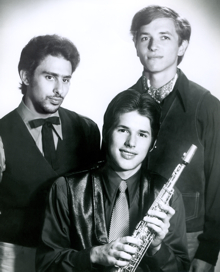 It was also in 1967 that an 18-year-old Gemmill formed a musical partnership with trumpeter/acoustic pianist Bob Cozzetti (who he first met in 1965), and 54 years together, they're still working together. Cozzetti & Gemmill, after 1967, went on to play together in a variety of Seattle-based groups, including the Music Projection Trio - a fusion group they formed with drummer Steve Swartz in 1970. MPT differed from other fusion groups in that it never had a bass player. Although Swartz consistently played drums in MPT, Gemmill and Cozzetti would move from one instrument to another. Gemmill played acoustic or electric piano, while Cozzetti was playing trumpet - and Cozzetti would play acoustic or electric piano when Gemmill was on tenor or soprano saxophone. During those formative years, Gemmill was inspired by many jazz greats - including John Coltrane, Miles Davis, Cannonball Adderley, Herbie Hancock and Wayne Shorter. But he was also an avid rock and R&B listener, and the fusion movement of the 1970s gave him a chance to incorporate non-jazz influences such as James Brown.

Gemmill, joined by Cozzetti and Swartz, moved to Hackensack, New Jersey in 1972 - and the following year, MPT was renamed Rorschach. In March 1973, Rorschach opened for the iconic salsa/Latin jazz bandleader Mongo Santamaría at Kenny's Castaways in Manhattan's West Village. After Swartz's departure from Rorschach in the mid-1970s, the group became a quartet with the addition of the late bassist Midge Pike; Bruce Jackson or Wes Jensen were employed on drums. Gemmill didn't remain on the East Coast, however. Along with Cozzetti, Gemmill moved back to Seattle in 1977 - and the two of them formed the Cozzetti & Gemmill Quartet in 1978, employing Steve Bartlett electric bass and Fred Taylor on drums and percussion.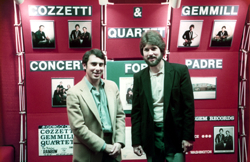 A major milestone in Cozzetti & Gemmill's career came in 1981, when they launched Cozgem Records and the Cozzetti & Gemmill Quartet's debut album, Concerto For Padre, was released. The liner notes were written by Lee Underwood, who was Downbeat's West Coast editor at the time and enthused, "Concerto For Padre marks an auspicious debut for the Cozzetti-Gemmill Quartet. They display talent, conviction, enthusiasm, sensitivity and good taste. By respecting the great past of American jazz, and by expressing the soul and vision of their living present, they show great promise for the ever-evolving future." Renaming their group Cozzetti & Gemmill, the musicians recorded their second album, Soft Flower in Spring, for ITI Records in late 1983. The liner notes were written by another then-Downbeat reviewer: A. James Liska, who observed, "The democratic spirit evident in Soft Flower in Spring, the second album by the twosome's quartet, reflects a rare cooperative effort in design, direction and detail whose teamwork is as impressive as the music."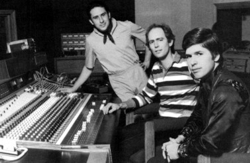 Gemmill, often collaborating with Cozzetti, continued to make his presence felt on the Seattle jazz scene during the 1990s and 2000s while building the Cozgem catalogue. Timeless, a collection of previously released material from Concerto For Padre and Soft Flower in Spring, was released on Rocka Records in 1994 before being re-released by Cozgem in 2010. Reviewing Timeless in Cadence, journalist David Dupont wrote, "This is certainly not prophetic music, and yet, it has integrity far beyond the commercial music of its time. It manages to speak of a particular era without being dated." In 2011, Cozgem released Voyage of the Mummy, a previously unavailable live Rorschach recording made at New York's Folk City in 1977. Journalist Alex Henderson, in 2014, wrote, "The sound quality on Voyage of the Mummy isn't of audiophile quality, but it is decent sound and captures the energy and passion of Rorschach's performances. Voyage of the Mummy is an enjoyable document of Rorschach's appearance at Gerdes Folk City 37 years ago."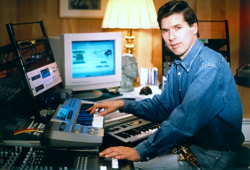 The Cozgem catalogue includes not only Cozzetti & Gemmill's releases, but also, Gemmill's own albums - which include 2013's Road Songs and its 2017 sequel Road Songs 2. Although Gemmill has a long history of playing straight-ahead jazz, his Road Songs albums are more fusion-oriented. New York City-based reviewer Melissa Nastasi, founder of ModernMysteryBlog.com, praised Gemmill's exploration of electronics, writing, "(On) Road Songs, Gemmill provides his own version of electro-laced music that will intrigue the listener from the very beginning... Gemmill's use of synthesizers and Memory Moogs fill Road Songs with a harmonious and delightful surprise... Tim Gemmill has created a distinctive collection of tracks within Road Songs. His unique blend of synthesized instruments, take the digital era of music into a new direction." Reviewer Alice Neiley was impressed by Gemmill's use of electronics as well. In 2014, Neiley wrote, "Road Songs (is) an unusually solid, soulful album, especially for the electro genre. The tracks move between lengthy, synthesized epics, playful, funk-ridden pieces, and pieces rooted in classical themes and West African instrumentation. To say the least, it's eclectic. To say the most, it's a life and all its rhythms; it's a heartbeat."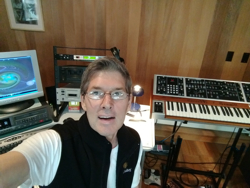 A variety of influences assert themselves on Road Songs 2, from Return to Forever, Weather Report and electric Miles Davis to the Godfather of Soul James Brown. "I really do have a digital orchestra on Road Songs 2," Gemmill stresses. "I'm writing the parts for all the instruments, and I play everything. That's the fun part about it: being able to sit there at the computer and feel like I'm composing for a whole band, a whole orchestra. To me, that's enjoyable. I'm asking myself, 'What can I do to make this sound better?' It just makes me feel good." Although Gemmill was very much in the driver's seat on Road Songs 2, he made a point of getting Cozzetti's input when he was recording the album. Gemmill has been drawing on Cozzetti's knowledge and musical insights for well over half a century, and he continued to do so on Road Songs 2. "Bob was a consultant on Road Songs 2," notes Gemmill, who is also a skillful saxophonist and flutist but doesn't play any wind instruments on that release. "When I was recording Road Songs 2, Bob would come over and listen and comment on what I was doing. I would show Bob what I was working on and get his input. Bob's a great musician." Although jazz has been Gemmill's main focus over the years, he appreciates a variety of other music as well - and his love of funk came to the forefront on Road Songs 2. "Bob and I grew up on John Coltrane," Gemmill explains. "But Road Songs 2 has more of the R&B and funk influence. When I'm working, I sometimes find myself asking, 'What would James Brown do?' And sometimes, 'What would Miles Davis do?' Miles would create some really interesting sounds. When Miles played a solo, every note was well placed. Miles didn't just run up and down on his horn."

Road Songs and Road Songs 2 received favorable coverage from veteran jazz journalist/author Scott Yanow, who wrote, "Through the years, Tim Gemmill and Bob Cozzetti have continued working together in many settings. Their two most recent recordings, Road Songs and its follow-up Road Songs 2, are a bit unusual, for they showcase Gemmill as a solo keyboardist, while Cozzetti is the co-producer. Through overdubbing, Tim Gemmill creates a digital orchestra on these two projects. His expert utilization of the UltraProteus, the Memorymoog, the Prophecy, the Kawaii, a drum synthesizer and colorful samplers results in unique blends of sound. In addition to the electric and acoustic keyboards, one can hear a guitar, bass lines, drums and percussion - all performed by Gemmill."

In addition to his many accomplishments as a musician and label co-owner, Gemmill is the founder of Music on the Web®. The website spotlights a broad range of music, from jazz to R&B to country to reggae. From his early live performances during the 1960s to his work on Road Songs and Road Songs 2, Gemmill reacts to music on an emotional level rather than a technical level - and that philosophy, he says, will continue to guide him. "When I'm sitting there writing, it has to move me before I'm impressed," Gemmill stresses. "I'm pretty critical. So, when someone asks me why I did something, I say, 'Because it moves me.' That's really the bottom line. It has to move me."

Alex Henderson
October, 2021
alexvhenderson.com
{Discography}
2017: Tim Gemmill - Road Songs 2 (Cozgem Records)



2013: Tim Gemmill - Road Songs (Cozgem Records)


2011: Cozzetti & Gemmill (Rorschach) - Voyage of the Mummy (Cozgem Records)



2010: Cozzetti & Gemmill - Timeless (Cozgem Records)


1994: Cozzetti & Gemmill - Timeless (Rocka Records)



1984: Cozzetti & Gemmill - Soft Flower in Spring (ITI Records)



1981: C&G Quartet - Concerto For Padré (Cozgem Records)